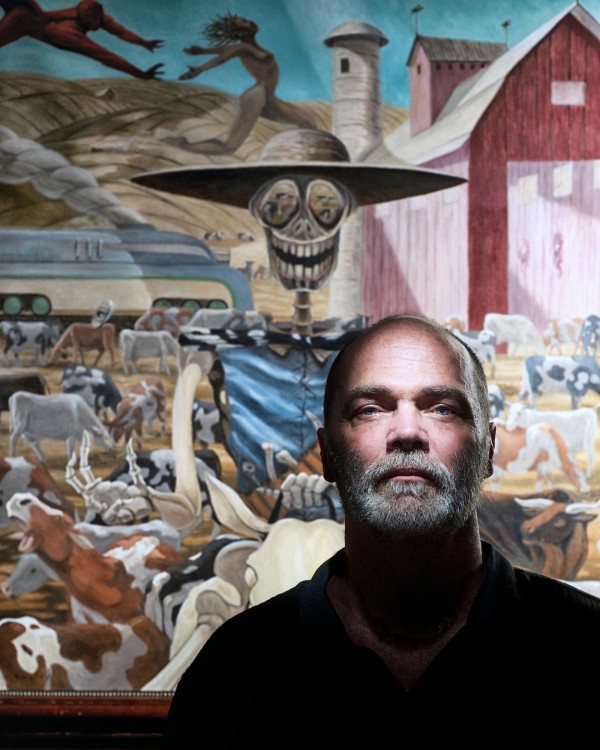 Before The Pearl was The Pearl, it was a forgotten industrial district and home to many burgeoning Portland artists whose work would help transform that entire section of the city. Richard Melloy is one of those artists. Now calling Foster-Powell his home, Melloy continues to build on his decades-long career as a painter and commercial illustrator.
Join us on Sept 12 from 2-6 pm (artist introduction/talk at 4 pm) as we launch the brand new Ford Gallery with "Richard Melloy: Thirty Years and Painting" — a collection of works by Melloy that span the entirety of thirty-plus-year career from his early paintings from the pre-Pearl days, to his highly collectible commercial art, to his most recent paintings.
"Melloy is more than an accomplished painter—he is an inspiration for creative longevity," PDX Magazine wrote of Melloy. "[He's] bullheaded enough not to quit and smart enough to adapt throughout a long career."
See the full article HERE.
And another article on last year's "The Way I See It" exhibit HERE.
We will hold an artist talk at 4 p.m., and Melloy will join us that evening downstairs at the Mechanical event space for PDX Magazine's monthly Saturday Salon
The show will run from Sept 12-Oct 23.