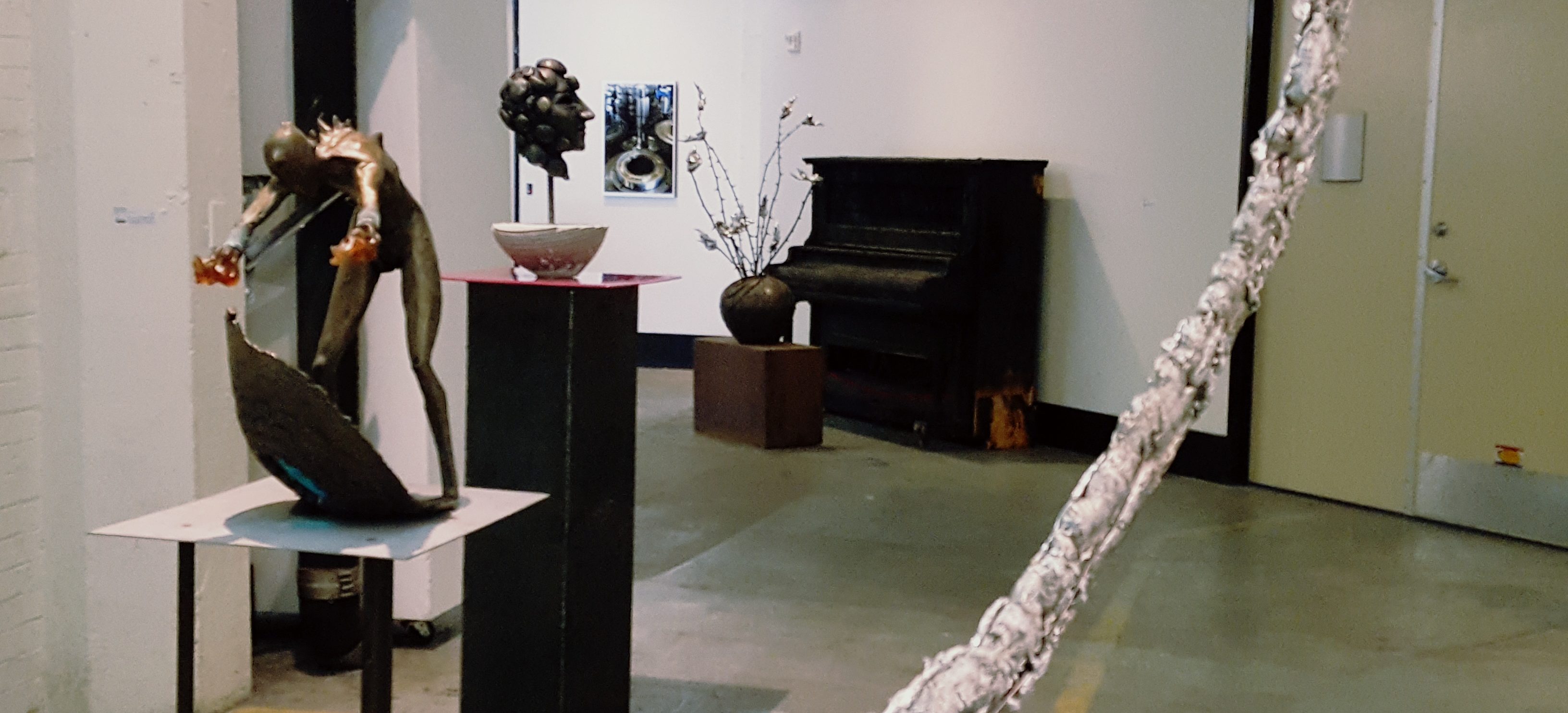 Join us for a solo exhibition of installation & sculptural works by artist Nathan Orosco.
Opening Reception
August 26th
6-9 PM
This work is based on formal concepts of the wheel and its metaphorical representations of invention, dominance and economic industry.
Wheel On Fire is a way of stating organized chaos and predictable outcomes.
-Nathan Orosco
About the Artist
Nathan Orosco was born in Odessa, TX and received his B.A. in Studio Art at The University of Texas of the Permian Basin in 2000 and his M.F.A in Sculpture at Washington State University in 2002. He is currently an Instructor of Art at Mt. Hood Community College where he teaches sculpture and drawing. Nathan Orosco's work has been exhibited nationally including exhibits at the Museum of Arts Culture in Spokane WA and the Mexic-Arte Museum in Austin, TX and is currently represented by Blackfish Gallery in Portland, OR. He lives and works in Gresham, OR.
Show on view through September 27th.
*Works courtesy of Blackfish Gallery*