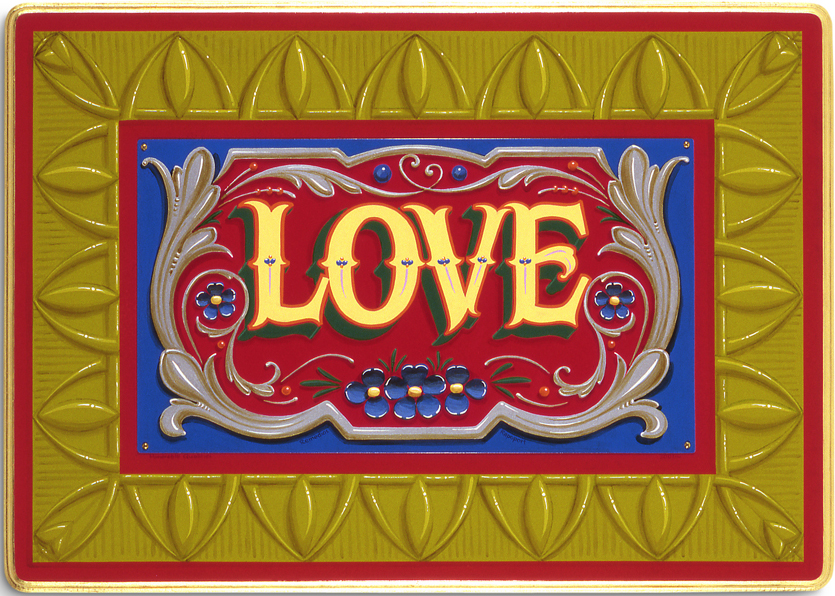 After a 6 year break, the Ford Gallery dusts off The Love Show!
A show about love! Not just the sappy Hallmark kind of love, but love in all its many forms: The good, the bad and yes, even the ugly!
Join us on February 3rd 2018 from 6 pm to 11 pm for our opening reception, featuring live music & performances, bar & pot-luck, and clothing drive for Transition Projects (See most needed items here: http://www.tprojects.org/).
The Portland Love show seeks to shine some light on the complicated disco ball that is love, dark facets and all. With the Hallmark/florist/jewelry/chocolate conspiracy focusing so much attention (and cash) on romance and sex every February, we aim to create a visual dialogue about love in its many incarnations and interpretations, be it self-love, sorrow, lust, confusion, hope, bitterness, gentleness, deception, romance, imagination, jealousy, true love, young love, love lost, parental, filial, adversarial love, the surrounding abundance of love or love as the unknown….
We invited over 200 artists to make ONE ARTWORK each that looks a little deeper into the mysteries of Love, beautiful and terrible, and explore and expose a little bit more of what love means to them.
Show runs February 3rd-March 12th, 2018
Go to portlandloveshow.com for more details!
—–
Follow us at @portlandloveshow on Instagram for pics!
—–
—–
Interested in being one of our fabulous Love Show Volunteers? It takes a LOT of hands to make this show happen, and we'd Love to have you on our team!
http://portlandloveshow.com/2018-volunteer-sign-up/
—–
Thank you so much to our Sponsors:
Ford Food & Drink
Phoenix Media
Grixsen Brewing Company
Gigantic Brewing Company
And special thanks also to our hosts The Ford Building & Intrinsic Venture!