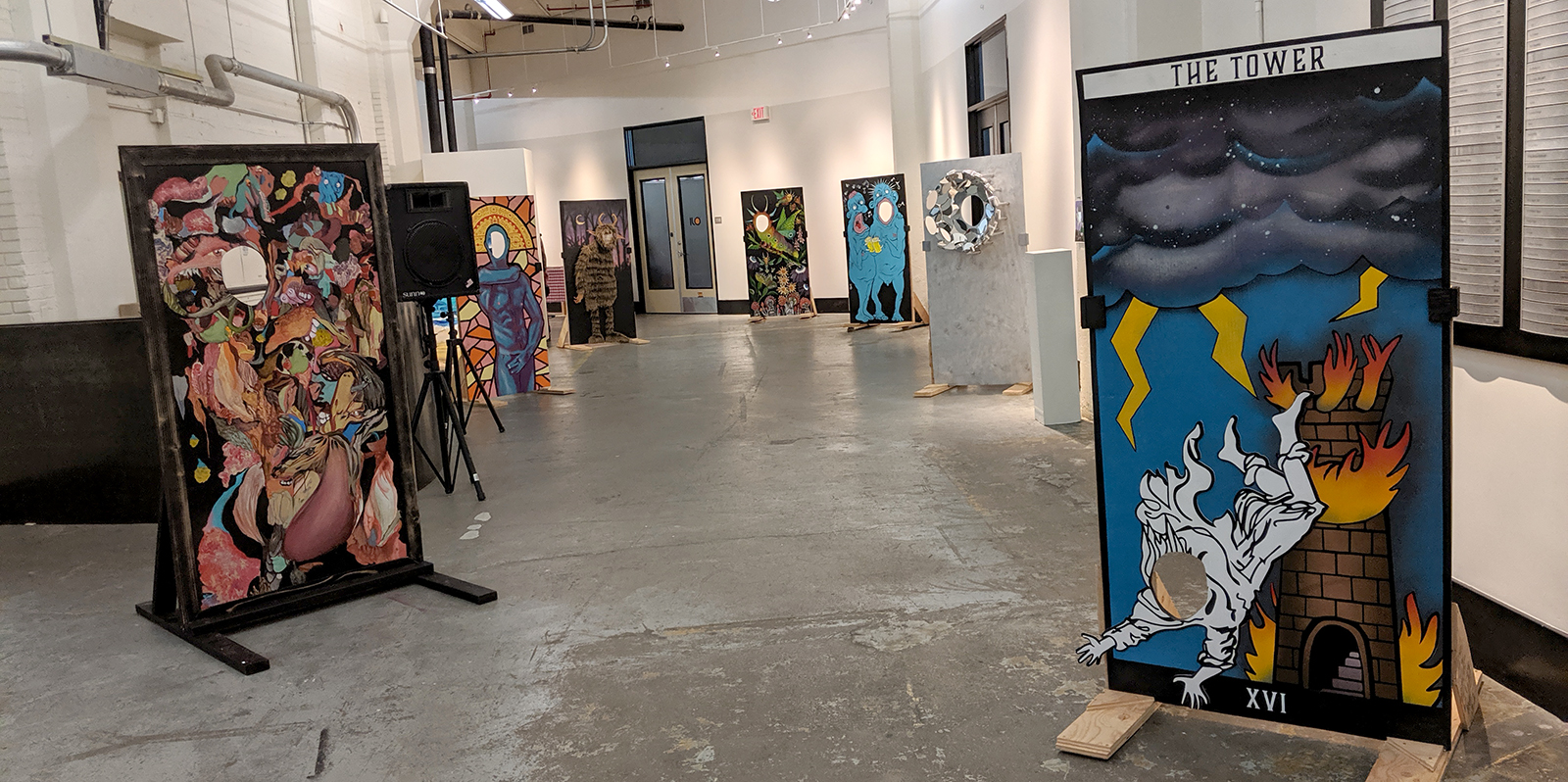 Custom faire-style cutouts, as designed by over a dozen local artists.
F.A.C.E. will exhibit roughly 15 large-scale pieces, each designed by a different local artist. Each piece features a roughly face-shaped hole somewhere on the canvas, where you and your pals can join the composition and selfie yourself into oblivion.
CONTRIBUTING ARTISTS
Justine Verigin
Matt Hopkins
Amanda Baker
Keith Henderson
Beth Austin
YouCantSitWithUs
Maddison Bond
Hannah Bearden
Cynthia Reinhold
Logan Welliver
Jamie Middleton
Chaya Bogorad
YaPouring
Kate Straube
Curated By Anya Bogorad
All Ages, though 18+ recommended.
Come for the novelty, stay for the music, "gift shop" (small items table), and of course Little Red's Bakeshop cookies! We'll open our door at 6:00pm, and then kick alla y'all out so the artists can chillax and high five at 9:00pm.
Entry for opening night will be $5 at the door – CASH PREFERRED.
Music by LuvJonez – https://luvjonezmusic.com/
On view
August 24th – September 20th
Post your photos to Facebook & Instagram with the hashtag #FACEportland
For more information visit https://face.bogmonster.events