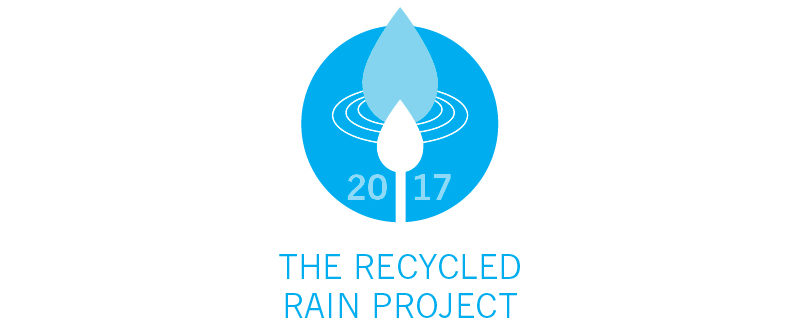 Ford Gallery is proud to host the Recycled Rain Project's 2017 Exhibition.

Opening Reception
June 3rd
6 PM – 9 PM
The Recycled Rain Project is a Pacific NW based invitational art show creating original works using rainwater to raise awareness of water issues. Since its founding in 2011, The Recycled Rain Project has been dedicated to its mission to increase awareness of local artists and to engage and educate the community on water issues.
A portion of the sale of all works from RR2017 will be donated to WaterWatch of Oregon. For 30 years, WaterWatch has protected and restored water to Oregon's rivers, streams and lakes for fish, wildlife and people. Their goal is to ensure a legacy of healthy rivers in Oregon.
Join us for food, drink & art works from a bevy of tale
nted local artists, all created using recycled rain water!
Enjoy the RAINDROPS GALLERY painted by kids at Sellwood Community Center, and make your own raindrop at our Recycled Rain Painting Station!

2017 Featured Artists
PLUS new works by our veteran Recycled Rain Artists!
Theresa Andreas-O'Leary, Betsy Bustamonte, Jane Levy Campbell, Bradley Clark, Kindra Crick, Nicole Curcio, Jason Edward Davis, Jenn Feeney, Kristen Hamilton, Kristy Heltne, Kia Metzler Holden, Karl Kaiser, Jody Katopothis, Thérèse Murdza, Jesse Narens, Dan Ness, Spike Palmer, Hilary Pfeifer, Di Pinsonault, Amy Ponteri, Sara Sjol, David Slader, Fred Swan, Quin Sweetman, Consu Tolosa, Nanette Wallace, Karen Wippich, Jon Wippich
We are also pleased to welcome back student artists from Beaverton Arts and Communications Academy's National Arts Honor Society.
On view at Ford Gallery
June 3rd – July 8th
www.therecycledrainproject.org
facebook.com/therecycledrainproject
instagram.com/therecycledrainproject